UEFA are running scared of potential crowd problems involving Manchester United and Liverpool in the knockout stages of the Champions League.
The north-west giants finished second in their qualifying groups and will be paired against Inter Milan, AC Milan, Juventus, Monaco or Bayer Leverkusen when the draw is made in Monte Carlo on Friday.
UEFA's big concern is that both United and Liverpool will be matched with the Milan clubs, with the possibility that fans of the clubs will find themselves in Italy within the space of 24 hours.
That raises the possibility of trouble between supporters who have an historical hatred of each other.
A UEFA spokesman said: "We will have to see what the draw brings, but it has already been brought to our attention that there is a potential for security problems where United and Liverpool are concerned."
There are also worries that Liverpool could be drawn to face Juventus. The clubs have not played each other in European competition since 39 Juventus fans died in the Hysel Stadium tragedy at the 1985 European Cup Final.
Websites for the Italian club have been inundated with threats to Liverpool fans prepared to travel to Turin should the clubs be paired together. here are some quotes :
QUOTE
I`ve been to Turin twice to watch Juventus.The last time was April 89,when the ultras were celebrating Hillsborough.I have not been back since.I would implore Liverpool to take no tickets,if we draw them.They seriously want and intend to kill Liverpool fans, there are a couple of websites on the go,where they openly brag about it.In April 89 I was told they want 39 Liverpool fans,in their end and want to do a lap of honour with the bodies!Stay away from Turin,they are mental.The bizzies are just as bad,and we will get zero protection.
QUOTE
and does anyone really think the Italian Police would make a real effort to stop it?
Juventus hate the English - Man Utd have encountered trouble when they've been over there. There's a large hooligan scene at Juventus and when an English team comes to town, they foam at the mouth.
We can try as many fancy mosaics and memorials as we like, but there'll always be an element of Juve fans who want revenge. It'd take more than a bit of common sense and scarf swapping to bring the two clubs together.
I've been to Italy on holiday a few times and met 'normal' Juve fans who've scowled in disgust when I told them I was from Liverpool, so i wouldn't fancy meeting those responsible for setting up anti-English and anti-Liverpool sites....
QUOTE
A manc friend of mine told me when they went there in 99 the police confiscated all coins, keys, lighters etc and took them in boxes to the upper tier where juve fans lobbed them back down on them.
QUOTE
Of the 16 LFC fans stabbed in Rome in 2001...
Amazing really, 16 stabbings and not a peep from the media.
QUOTE
dunno if that's true or not, but I've been told my many different people that the Uefa would do anything to avoid Juventus being draw with Liverpool before the final...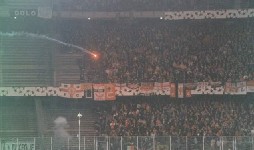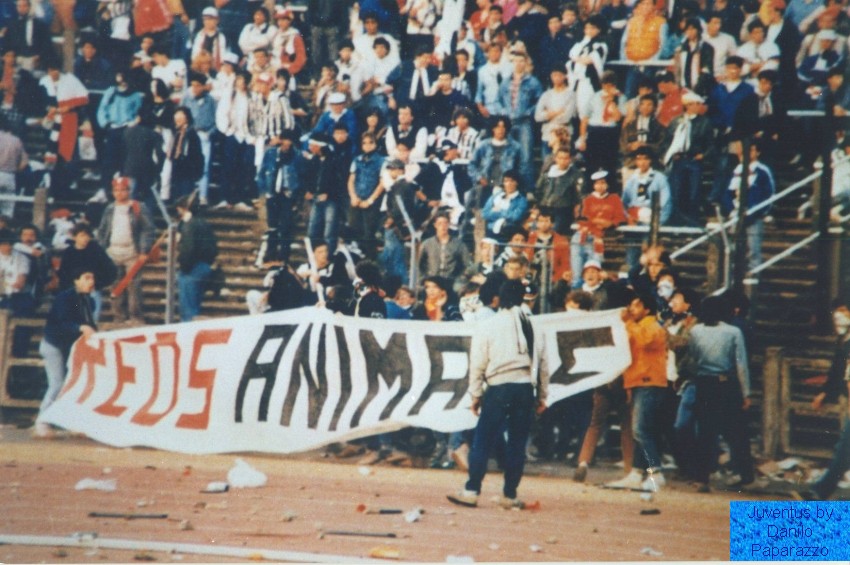 so is this what we expect if we draw each other in the next round ?
Buy on AliExpress.com