Lets scout this fella, how has he been doing in Italy so far and should we expect him to play in one of the big clubs soon? I heard he has started this season pretty good.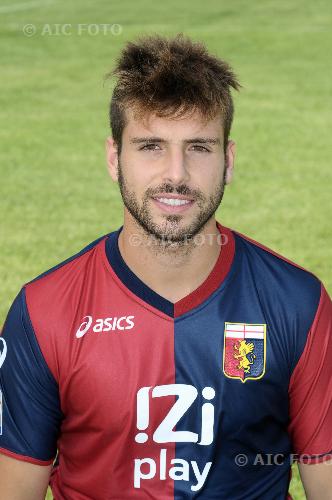 Sporting
Born in Coimbra, Veloso started his football career at S.L. Benfica, but was rejected for being slightly overweight at the time. Later, at the age of 14, he entered Lisbon neighbours Sporting Clube de Portugal's youth system. There, he was promoted to the first team for the 2004–05 pre-season, which took place mainly in England; he started out as a central defender.[1]
In order to give him more playing time, Sporting loaned Veloso to Clube Desportivo Olivais e Moscavide in the third level, and he helped it promote with a career-best seven goals. As a result, he was recalled by the Lions, though it appeared difficult for him to grab a spot in Sporting's starting team, because of the presence of players with much more experience, such as Ânderson Polga, Tonel, Marco Caneira or Custódio. Veloso ended up playing in 23 league matches in the season, as Sporting (again) finished second. He was equally impressive in his UEFA Champions League debut, a 1–0 home win against F.C. Internazionale Milano, where he stopped Patrick Vieira and Luís Figo from playing effectively. Before the match, much was made of Figo's homecoming, but by the end of the 90 minutes, all the talk was about Veloso, who turned in a Man of the match display.
In 2007–08, Veloso was ever-present in Sporting's central midfield, alongside another club youth graduate, João Moutinho. The club again lost the league to F.C. Porto, and the same befell in the following season, with the player being involved in some run-ins with manager Paulo Bento; in the previous off-season and following January transfer window, he attracted interest from several Premier League clubs, but nothing materialized.[2][3][4]
In the 2009–10 UEFA Europa League, Veloso helped Sporting reach the last-16, after scoring in both legs of the 4–2 aggregate win against Everton;[5][6] the club could only, however, finish fourth in the domestic league.
[edit] Genoa
On 30 July 2010, Veloso was sold to Genoa C.F.C. in Italy, as Spanish Alberto Zapater moved in the opposite direction